Pre-Litigation Strategy in Austin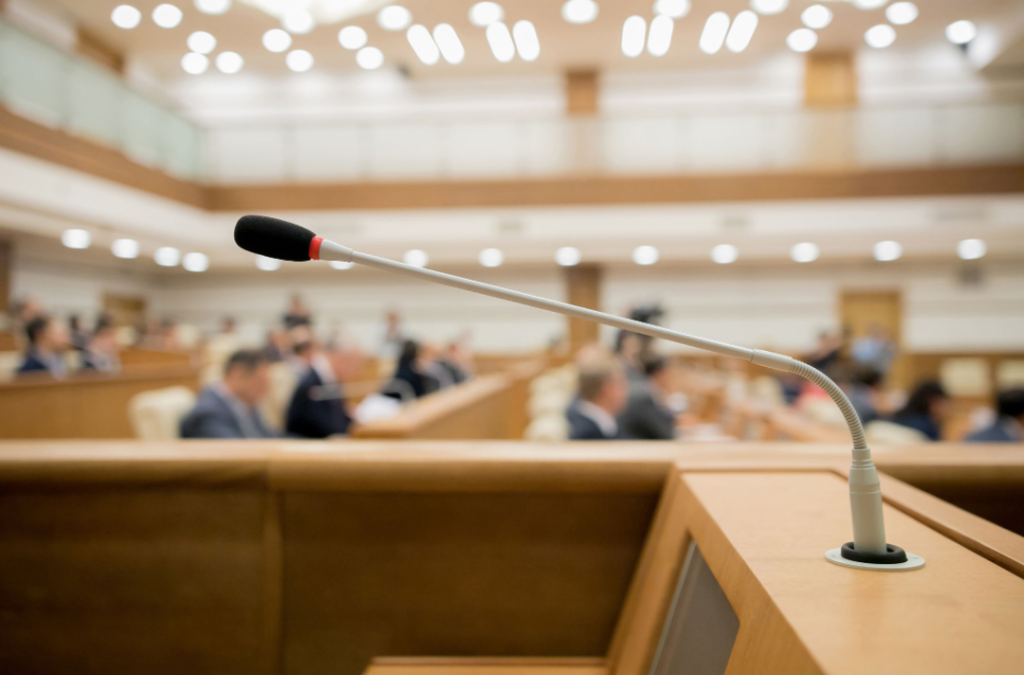 Developing a Winning Pre-Litigation Strategy in Austin, TX
In Texas, pre-litigation strategy refers to the actions and preparations undertaken by parties involved in a legal dispute before the filing of a lawsuit or the initiation of formal litigation proceedings. It involves evaluating the merits of the case, gathering evidence, and attempting to resolve the dispute through negotiation or alternative dispute resolution methods, such as mediation or informal settlement conferences.
Understanding the Pre-Litigation Process
Having knowledge of the pre-litigation process is crucial for the outcome of your divorce. It involves a comprehensive evaluation of the case, gathering relevant evidence, and exploring avenues for negotiation and settlement. By carefully assessing the strengths and weaknesses of their legal position, parties can make informed decisions about the potential risks and costs associated with litigation. Effectively gathering evidence, including documents and witness statements, plays a pivotal role in supporting their claims or defenses. Engaging in negotiations and sending demand letters can offer opportunities to resolve the dispute amicably before resorting to court. Additionally, exploring alternative dispute resolution methods, such as mediation or informal settlement conferences, can be beneficial in achieving a mutually acceptable resolution.
How to Prepare
Preparing for pre-litigation in Austin can help you better understand what to expect throughout the process and ensure you are taking the necessary steps to get the best outcome possible from your divorce case. Here are some ways you effectively prepare for the pre litigation process in Austin:
Consult with an Attorney: Seek the guidance of an experienced Austin divorce attorney who is knowledgeable in Texas law. They can provide legal advice, assess the merits of your case, and guide you through the process.
Gather and Organize Documents: Collect all relevant documents, including contracts, correspondence, invoices, financial records, photographs, and any other evidence supporting your claims or defenses. Organize them in a systematic manner for easy reference and retrieval.  One of our experienced attorneys can help you in determining which documents are most important to obtain in your case.
Identify Potential Witnesses: Identify individuals who may have witnessed or have knowledge relevant to the dispute. Take note of their contact information and any potential documents they may possess. Witnesses can provide valuable testimonies to support your case.
Evaluate the Strengths and Weaknesses: Conduct a thorough analysis of the legal issues involved in your case. Assess the strengths and weaknesses of your position and anticipate potential arguments or defenses from the opposing party. This evaluation helps you understand the potential risks and develop effective strategies.
Consider Settlement Objectives: Determine your desired outcome and consider your willingness to negotiate or settle the dispute. Identify your priorities, including monetary compensation, specific actions, or other forms of resolution. This will guide your negotiation strategies.
Preserve Communication Records: Maintain a record of all communication related to the dispute. This includes emails, letters, text messages, and any other written or digital exchanges. These records can serve as evidence and provide a timeline of events.
Understand Legal Requirements: Familiarize yourself with any legal prerequisites, such as statutory notice requirements, what documents are required, limitations on filing deadlines, or mandatory dispute resolution processes. Failure to comply with these requirements can have significant consequences for your case.
Research Alternative Dispute Resolution: Explore the possibility of resolving the dispute through alternative methods, such as mediation or arbitration. Understand the advantages and limitations of each approach and evaluate their suitability for your specific situation.
Consider Cost and Risk Analysis: Assess the potential costs associated with litigation, including attorney fees, court fees, and expert witness expenses. Evaluate the risks involved in pursuing the case through pre- and formal litigation. This analysis will help you make informed decisions regarding the most appropriate course of action.
By taking these proactive steps and working closely with your attorney, you can effectively prepare yourself and increase your chances of achieving a favorable outcome while minimizing unnecessary delays and expenses.
How An Experienced Divorce Attorney Can Help You With Your Strategy
An experienced Austin divorce attorney plays a crucial role in this process by providing valuable assistance and guidance. They offer legal advice based on their expertise in Texas law, assess the merits of the case, evaluate evidence, and develop effective strategies. At Deyerle Silva Smith we can help you craft a solid strategy by negotiating on your behalf, drafting legal documents, ensuring compliance with legal requirements, and representing you in alternative dispute resolution proceedings if necessary. If our efforts are unsuccessful, we can also represent you in formal litigation, presenting your case and advocating for your rights. Our knowledge and skills can enhance your chances of achieving a favorable outcome. If you are currently contemplating a divorce, custody dispute, or other family law dispute in Austin, contact one of our experienced Austin divorce attorneys at Deyerle Silva Smith.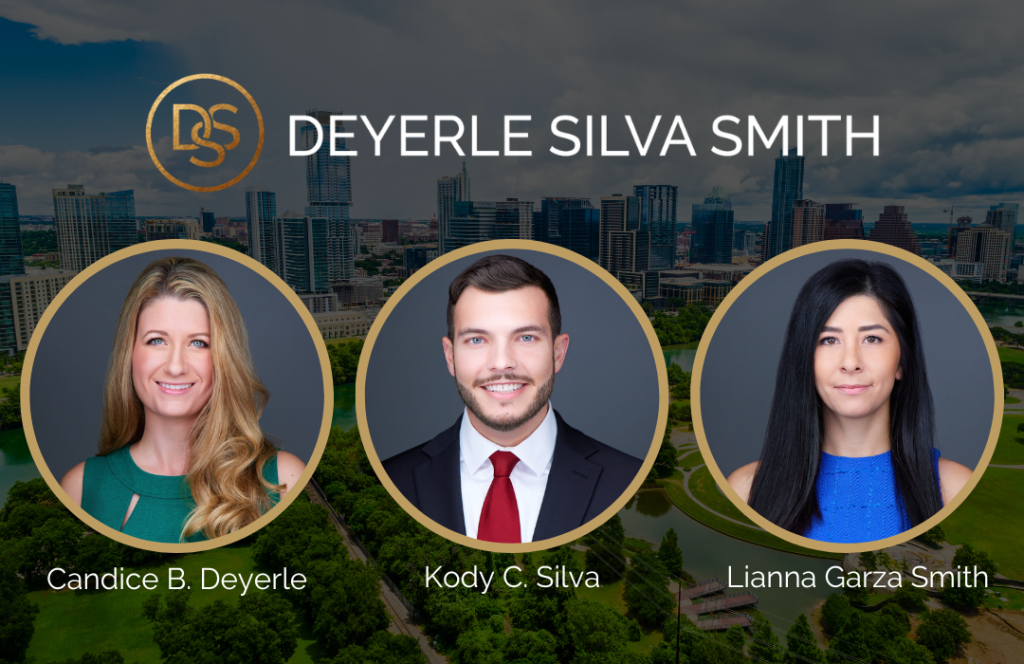 Achieving the best outcomes
See what our clients are saying about their case outcomes. 
"Candice, Ashley, and Laurie are highly professional, strategic, thorough, and above all intelligent. They helped me stay organized (which is no small feat), gracefully pivoted in the face of challenges, and provided emotional clarity in times of distress, even when those challenges and distressful situations were due to missteps by me. In my case, Candice routinely exhibited prescience regarding which matters deserved focus and which matters were distractions, which saved time, and money. Ashley expertly delivered to the court clear, concise, and highly effective summaries of complex topics. More than once, Candice and Ashley noticed and brought to light critical details that easily would have been missed and that had a huge impact. I couldn't say enough about how much this team helped me through my ordeal."
"Lianna inspired confidence from my first contact with her. Her calming demeanor and good information convinced me to let her handle my divorce, and I believe that was a good decision to this day. She handled my divorce very professionally and respectfully and with favorable results. I can easily recommend Team Lianna for divorce matters."
"Incredibly experienced - Produces great results Kody was the best decision I made when choosing legal representation. His experience was invaluable in helping me understand the ramifications of each option and choices available during my divorce proceedings. The professional nature of Kody and his team was evident by their responsiveness and execution. Preparation meant everything as we headed into mediation and I felt supported and empowered by his informed and organized approach. He was sensitive and honest about the cost/benefit of each complex element of our assets/liabilities which led to a successful agreement and avoided costly litigation. Divorce is a major life event that has a long lasting impact on everyone involved. His guidance during this difficult time has made the experience positive for me and has laid a strong framework for my future and my children's future as I move forward."
"Divorce sucks. The issues keep coming years later. No other way to phrase it. My experience with the firm was top notch. I retained the firm for a mediation in an effort to have more visitation with my two young boys. My attorney (Lianna Smith) took my concerns and helped build a plan around what wanted. During all the times of frustration, Lianna would constantly talk me off the ledge and remind me to play the long game. Her paralegal (Laurie Theriot) was always available to answer a question or look up something. Laurie is a jewel!"
"Ultimately what needed to get done was done. But throughout the several months I used their service, I had to prompt them to do things. I also caught numerous errors that I feel like they should have caught prior to sending me something to approve. Fortunately I have had experience reviewing legal documents, though I'm definitely not an attorney. When I would send Laurie, the paralegal assigned to me, an email she was very responsive, so that was a good experience. I never had trouble getting ahold of them, I just usually had to prompt the communication and I did not think it was appropriate that I had to point out as many errors in legal documents as I did. If you are not prone to reading everything, proceed with caution."
"Knowledgeable, Realistic, Compassionate, & Gets Results When first meeting with Mr. Silva, he asked me, ideally, what I would like to get out of the divorce process and to prioritize them. He walked me thru how the legal process would work and then laid out a strategy to try to reach objectives we had set and agreed upon. Mr. Silva was very knowledgeable of the law and of the Williamson County court system. Mr. Silva and his team were always very responsive whenever I had a question or concern regarding my case. Mr. Silva valued my time and concerns. When is was all said and done, the strategy that Mr. Silva had laid out, worked, and we were able to achieve our top three priorities in the case. I would definitely retain him again in the future if the need ever arose."
"I needed an understanding divorce lawyer to help me complete complicated and detailed divorce. One that had been winding through the process in Washington DC and needed to start over and be re-executed in Texas. Laurie Theriot and her paralegal Candace Deyerle were amazing to work with and so helpful on the detail work. Thanks to the whole thing in helping set me free. I could not recommend them enough."
"I went through a difficult divorce recently that required experience with LGBTQ issues. Picking Kody for my legal counsel was the best choice I could have made. I knew from the first meeting with Kody that he was completely invested in my case and would give it the attention it would require. He proved to be an exceptional lawyer. He was fair-minded, professional, and realistic at all times, even when my ex-wife's lawyer was trying to make it extremely difficult to stay civil. He knew when to be firm and unwavering with the opposing counsel, which ultimately resulted in an agreement without having to go to court. Kody and his paralegal, Priscilla, are an excellent team. They were friendly and responsive at all times. The billing of my case was handled in a very prudent and efficient manner. I wouldn't hesitate to hire Kody again in the future."
"Outstanding Job Lianna listen to me and was compassion to my situation. She worked with me and guided me as to what I would be expecting during the whole divorce. She outline detail by detail the steps that were going to be taken. She was always there to answer my concerns and questions. During the mediation she fought all the way to make sure that I got my fair share. Her attention to detail was awesome. I couldn't had asked for a better lawyer than her. I had met with other lawyers before her and they didn't acknowledge the pain I was going through. However, when I met with her she listen and was so understanding toward my pain that I immediately knew she will fight for me."
Legal support for complex family law cases
Stand with a team who advocates for your rights