Premier Austin Divorce Attorney Team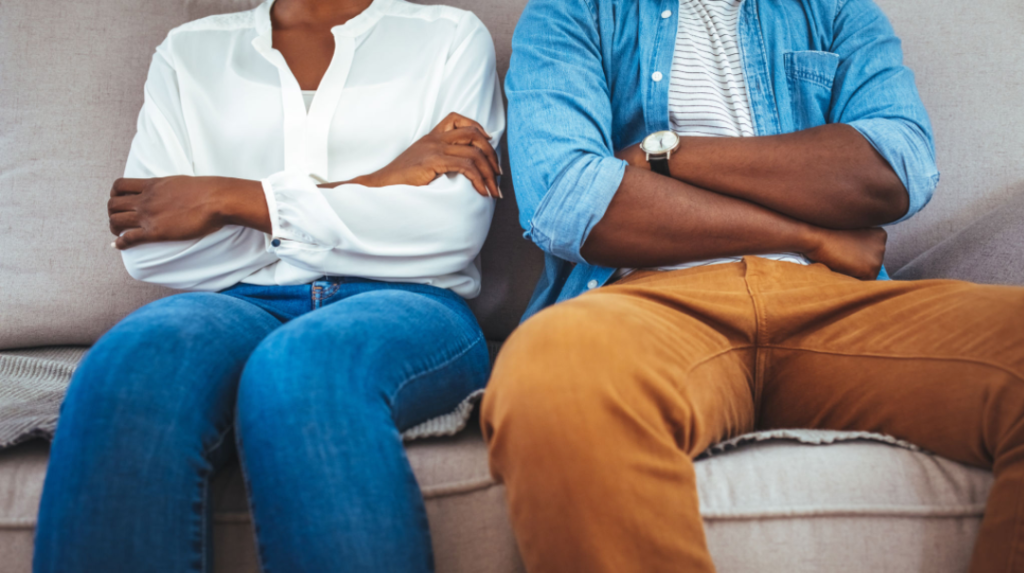 Get legal support from our Austin Divorce Attorneys
Divorce happens for a variety of reasons – and it has long-lasting effects on everyone involved. Navigating the complexities and legal needs of a Texas divorce can take a huge toll. We understand how overwhelming it can be to take on divorce on your own and our attorneys are passionate about defending your interests in Austin TX. 
From complicated situations like contested divorce to high-stakes professional divorces, our team of legal divorce experts helps you understand decrees, assets, legal requirements, and more. 
Understanding Your Divorce Options in Austin, Texas
Our Austin family law attorney team understands facing a divorce can be a difficult and emotional experience, but understanding the different divorce options available to you as a Travis County resident can make the process smoother and less stressful. From contested divorces that require court involvement to uncontested divorces that are less complex, there are different ways to approach the dissolution of a marriage and our team of legal experts is committed to helping you determine which option is best for you. Here's a better look at the different types of divorce options that are available in Texas:
Uncontested Divorce
This is when both parties can agree on the terms of the divorce and there is no need for a judge to make a final decision. This is typically a faster and less expensive option.
Contested Divorce
This is when both parties cannot agree on the terms of the divorce and a judge must make a final decision.
Fault Divorce
This requires one spouse to prove that the other spouse is at fault for the breakdown of the marriage. Some common grounds for fault include adultery, cruelty, abandonment, and felony conviction. The spouse who alleges a fault-based ground for divorce must prove that ground by a preponderance of the evidence.  If the court finds that the grounds for divorce are valid, it may award a disproportionate share of the marital property to the innocent spouse.
No-Fault Divorce
In a no-fault divorce, neither spouse needs to prove that the other is at fault for the breakup of the marriage. Instead, one or both spouses simply need to state there are irreconcilable differences and no reasonable chance of reconciliation. A no-fault divorce is often quicker and less expensive than a fault divorce.
Default Divorce
In a default divorce, one spouse files for divorce and serves the other spouse with a copy of the petition and other required documents. If the divorce has been on file for at least 60 days and the other spouse has still failed to respond, the court may grant a default judgment in favor of the filing spouse. This means that the court will finalize the divorce and make decisions regarding property division, child custody, and child support based solely on the filing spouse's requests.
Collaborative Divorce
This is when both parties hire their own attorneys, but agree to work together to reach a settlement without going to court with the assistance of a mental health expert and financial expert. This can be a less contentious and more cooperative process, but court intervention is not allowed in the collaborative process.Because of this, if a party needs court intervention, they must end the collaborative process and hire new counsel to represent them, as the counsel in the collaborative process may no longer represent that spouse.
Navigating Divorce in Austin, Texas
Facing a divorce can be overwhelming to say the least and it is not uncommon to feel nervous about what the process will be like. Our experienced Austin divorce attorneys can help you navigate the divorce process and file all the required paperwork, but here's an idea of what you typically can expect the process to look like:
Filing the Petition: The first step in a divorce is for one spouse (the petitioner) to file a petition for divorce with the court. The petition must include information such as the grounds for divorce, the requested division of property, and any requests for spousal or child support.
Serving the Petition: Unless a waiver of service is signed by the other spouse, the petitioner serve the other spouse (the respondent) with a copy of the petition and a citation to appear in court. This can be done by a process server or other authorized individual.
Responding to the Petition: The respondent has until 10:00 am on the Monday following 20 days from the date the respondent was served to file an answer to the petition. The answer will indicate whether the respondent agrees or disagrees with the terms outlined in the petition.
Exchanging Information/Discovery:  Both sides will then exchange necessary information and documents regarding the assets and liabilities in the estate, as well as any documents necessary to assist with custody issues.  Pursuant to Texas Rule of Civil Procedure 194.2, Texas requires the parties exchange the last two years of financial information and supporting evidence related to the divorce on or before 30 days after the respondent files an answer or makes a general appearance, but this requirement may be modified by agreement. The exchange of information may be done formally or informally.  Depositions may also be taken to gather additional information under oath from the other spouse or witnesses. 
Negotiating a Settlement: If both spouses are able to come to an agreement on the terms of the divorce, they can negotiate a settlement with the help of their attorneys or a mediator. This settlement will address issues such as property division, spousal support, child custody, and child support.  The settlement may be done in mediation or informally between the parties and counsel.
Court Hearings: If the parties are unable to reach a settlement, the case will go to court. The court will schedule hearings to address any unresolved issues and make a final decision on the terms of the divorce.
Finalizing the Divorce: Once all issues have been resolved and a settlement has been approved by the court, a final decree of divorce will be issued. This document will make the divorce official and legally binding.
Hiring the Right Austin TX Divorce Attorney
At the end of the day, divorce isn't an easy process even if you and your ex-spouse still remain amicable. The experienced attorney team at our divorce law firm will help you get through the divorce process with greater ease. They can advocate for you and ensure your rights and assets are protected. When searching for attorney representation it is important to make sure you choose an attorney that is familiar with the courts and judges in your county, is compassionate, has handled cases similar to yours, and practices exclusively in the areas of divorce and family law. Additionally you should absolutely trust your attorney, so much so that you would trust them to advocate for you in the event of your absence. If you don't completely trust your attorney it is time to start looking for a new attorney. The Austin divorce attorney you choose matters because they can impact the outcome of your case and help you save money long term. At DSS Family Law we are committed to helping our clients achieve the best possible outcome from their cases and get back to enjoying their lives. Contact us today to see how we can help you resolve your divorce case successfully.
Achieving the best outcomes
See what our clients are saying about their case outcomes. 
"Candice, Ashley, and Laurie are highly professional, strategic, thorough, and above all intelligent. They helped me stay organized (which is no small feat), gracefully pivoted in the face of challenges, and provided emotional clarity in times of distress, even when those challenges and distressful situations were due to missteps by me. In my case, Candice routinely exhibited prescience regarding which matters deserved focus and which matters were distractions, which saved time, and money. Ashley expertly delivered to the court clear, concise, and highly effective summaries of complex topics. More than once, Candice and Ashley noticed and brought to light critical details that easily would have been missed and that had a huge impact. I couldn't say enough about how much this team helped me through my ordeal."
"Lianna inspired confidence from my first contact with her. Her calming demeanor and good information convinced me to let her handle my divorce, and I believe that was a good decision to this day. She handled my divorce very professionally and respectfully and with favorable results. I can easily recommend Team Lianna for divorce matters."
"Incredibly experienced - Produces great results Kody was the best decision I made when choosing legal representation. His experience was invaluable in helping me understand the ramifications of each option and choices available during my divorce proceedings. The professional nature of Kody and his team was evident by their responsiveness and execution. Preparation meant everything as we headed into mediation and I felt supported and empowered by his informed and organized approach. He was sensitive and honest about the cost/benefit of each complex element of our assets/liabilities which led to a successful agreement and avoided costly litigation. Divorce is a major life event that has a long lasting impact on everyone involved. His guidance during this difficult time has made the experience positive for me and has laid a strong framework for my future and my children's future as I move forward."
"Divorce sucks. The issues keep coming years later. No other way to phrase it. My experience with the firm was top notch. I retained the firm for a mediation in an effort to have more visitation with my two young boys. My attorney (Lianna Smith) took my concerns and helped build a plan around what wanted. During all the times of frustration, Lianna would constantly talk me off the ledge and remind me to play the long game. Her paralegal (Laurie Theriot) was always available to answer a question or look up something. Laurie is a jewel!"
"Ultimately what needed to get done was done. But throughout the several months I used their service, I had to prompt them to do things. I also caught numerous errors that I feel like they should have caught prior to sending me something to approve. Fortunately I have had experience reviewing legal documents, though I'm definitely not an attorney. When I would send Laurie, the paralegal assigned to me, an email she was very responsive, so that was a good experience. I never had trouble getting ahold of them, I just usually had to prompt the communication and I did not think it was appropriate that I had to point out as many errors in legal documents as I did. If you are not prone to reading everything, proceed with caution."
"Knowledgeable, Realistic, Compassionate, & Gets Results When first meeting with Mr. Silva, he asked me, ideally, what I would like to get out of the divorce process and to prioritize them. He walked me thru how the legal process would work and then laid out a strategy to try to reach objectives we had set and agreed upon. Mr. Silva was very knowledgeable of the law and of the Williamson County court system. Mr. Silva and his team were always very responsive whenever I had a question or concern regarding my case. Mr. Silva valued my time and concerns. When is was all said and done, the strategy that Mr. Silva had laid out, worked, and we were able to achieve our top three priorities in the case. I would definitely retain him again in the future if the need ever arose."
"I needed an understanding divorce lawyer to help me complete complicated and detailed divorce. One that had been winding through the process in Washington DC and needed to start over and be re-executed in Texas. Laurie Theriot and her paralegal Candace Deyerle were amazing to work with and so helpful on the detail work. Thanks to the whole thing in helping set me free. I could not recommend them enough."
"I went through a difficult divorce recently that required experience with LGBTQ issues. Picking Kody for my legal counsel was the best choice I could have made. I knew from the first meeting with Kody that he was completely invested in my case and would give it the attention it would require. He proved to be an exceptional lawyer. He was fair-minded, professional, and realistic at all times, even when my ex-wife's lawyer was trying to make it extremely difficult to stay civil. He knew when to be firm and unwavering with the opposing counsel, which ultimately resulted in an agreement without having to go to court. Kody and his paralegal, Priscilla, are an excellent team. They were friendly and responsive at all times. The billing of my case was handled in a very prudent and efficient manner. I wouldn't hesitate to hire Kody again in the future."
"Outstanding Job Lianna listen to me and was compassion to my situation. She worked with me and guided me as to what I would be expecting during the whole divorce. She outline detail by detail the steps that were going to be taken. She was always there to answer my concerns and questions. During the mediation she fought all the way to make sure that I got my fair share. Her attention to detail was awesome. I couldn't had asked for a better lawyer than her. I had met with other lawyers before her and they didn't acknowledge the pain I was going through. However, when I met with her she listen and was so understanding toward my pain that I immediately knew she will fight for me."
Legal support for complex family law cases
Stand with a team who advocates for your rights