Child Custody Attorneys in Austin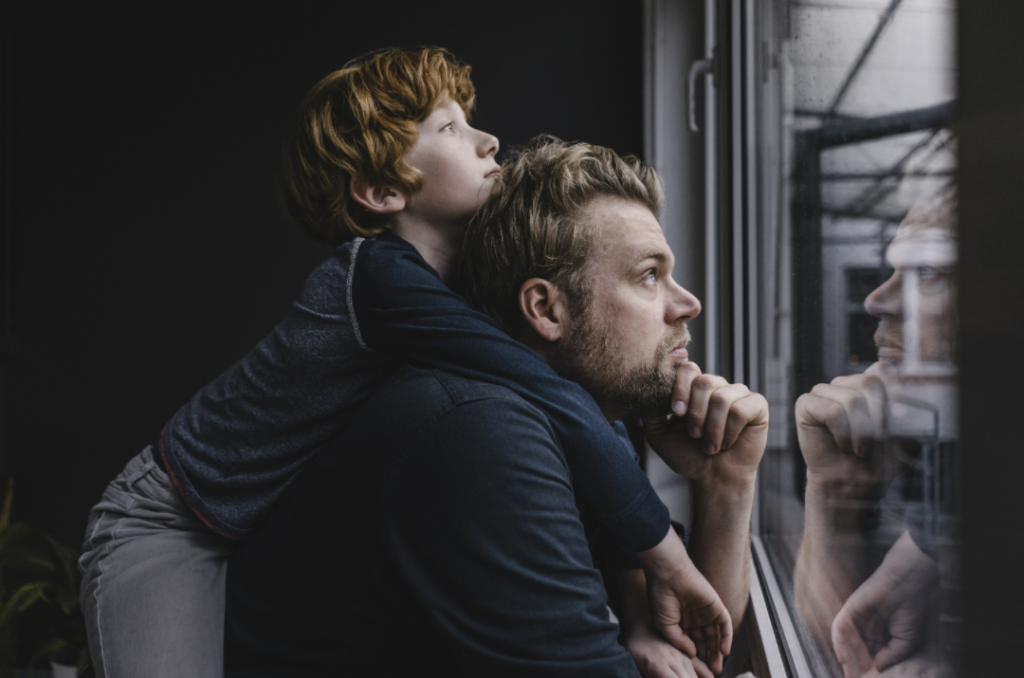 Navigating Child Custody in Austin, Texas: Your Guide to Legal Advocacy
At Deyerle Silva Smith, our experienced legal team is dedicated to providing expert guidance to clients facing the complex and emotionally challenging terrain of child custody cases in Austin, Texas. We understand that nothing is more important to you than the well-being of your child. With a deep understanding of family law in Texas and our commitment to serving our clients, we are here to be your trusted advocates, ensuring that your rights are upheld and that the best interests of your child remain at the forefront of the process in Austin. The best interests of the child is the measure used by Texas courts when making decisions in regards to children's best interests, visitation, and child support.
Obtaining Custody of Your Children in Austin
Obtaining child custody in Austin, Texas, involves a multifaceted process that requires a thorough understanding of family law and legal advocacy. Whether you are a parent seeking sole or joint conservatorship after divorce, our team will guide you through every step. We'll help you gather the necessary documentation, such as parenting plans and financial records, and assist you in preparing a compelling case that demonstrates your ability to provide a stable and nurturing environment for your child. With our legal expertise, you can navigate the court system effectively and work toward a custody arrangement that serves the best interests of your child and works for your family.
How a Texas Judge Determines Custody and Visitation Rights
Judges consider several critical factors when it comes to determining which parent will have more or less visitation rights with their children. Potential factors that will influence a Texas judge's decision may include the child's age, each parent's ability to provide a safe and nurturing environment, and the child's preference (if they are of sufficient age and maturity to express a preference). Our team will guide you on how to present your case effectively, providing evidence and testimony to support your desired custody and visitation arrangements. By understanding the factors that influence these decisions, you can work strategically to secure the best outcome for your children.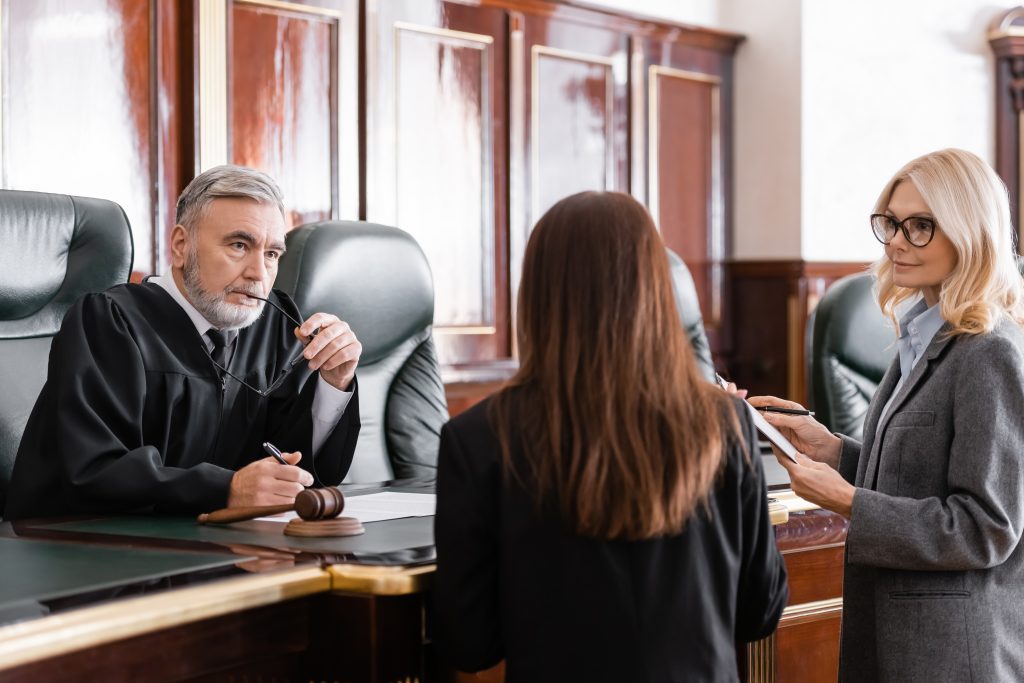 What to Expect During a Custody Case in Austin
When you are facing a child custody case it isn't uncommon to be anxious as to what the process could potentially look like. In Austin, custody cases typically follow these stages:
Consultation: Schedule a consultation with an experienced Austin child custody attorney to discuss your situation and explore possible solutions. This initial step is crucial in understanding your rights and options. Finding the right Austin attorney to represent you can make all the difference. Use your consultation to determine if the attorney is the right fit for you. If you don't trust your attorney to advocate for you then you need to keep looking until you find someone you do trust.
Craft a Strategy with an Austin Attorney: An experienced Austin attorney at Deyerle Silva Smith can ensure that your legal approach aligns with your child's best interests and family's needs. Our talented team will work collaboratively with you to develop a tailored plan that seeks to achieve the most favorable outcome in your child custody case.
Mediation and Negotiation: In many cases, parents can reach a mutually acceptable custody arrangement through mediation and negotiation. This collaborative approach often results in more amicable and tailored solutions for the child's well-being.
Court Proceedings: If mediation fails or is not an option, be prepared for court involvement. A judge will make the final decision based on the child's best interests, considering factors like stability, emotional well-being, and the child's adjustment to potential changes.
What are the Different Types of Child Custody in Texas?
In Texas, child custody can take various forms to suit the specific needs and circumstances of the family. Understanding the way custody works and which options are available to you is essential:
Conservatorship
Conservatorship in Texas is a nuanced concept that outlines the specific rights and duties of each parent. It addresses crucial matters like decision-making authority regarding the child's education, invasive medical decisions, and psychological and psychiatric decisions. Understanding conservatorship is essential in crafting a custody arrangement that aligns with the child's best interests.  In Texas, you can have joint managing conservatorship, where both parents are involved in different rights and duties regarding the child, or sole managing conservatorship, where one parent makes certain parental rights exclusively.
Physical Custody
In addition to determining who makes important decisions concerning the child, courts also determine what sort of physical custody or visitation rights each parent will have with the child.  Visitation rights are a crucial aspect of child custody cases in Texas. We'll provide in-depth information on how child visitation rights work in Texas, including the customized schedules and arrangements that can be established. We will collaborate with you to negotiate legal visitation terms that are fair and considerate of your child's needs while ensuring your rights as a parent are protected. Understanding the nuances of visitation rights is essential for creating a stable and nurturing environment for your child after a divorce or separation in Austin.
What Child Custody Involves
When fighting for custody in Texas, you'll come across a variety of different terms. Here are some types of custody arrangements and key terms you'll come across:
Sole physical custody
Sole legal custody
Primary custody
Joint legal custody
Custodial parents
Non-custodial parents
And many more…
You will also be faced with sharing parenting time, working with the court to determine the best interests of the child, and unfortunately for some families, there's an added layer of domestic violence or substance abuse. If this is the case for your family, reach out to our family law attorneys at Deyerle Silva Smith PLLC to get started with your case.
Hiring the Right Austin Child Custody Attorney
Selecting the right child custody attorney in Austin, TX is a critical decision that can significantly impact the outcome of your child custody case. Our legal experts at Deyerle Silva Smith are committed to ensuring that your rights are protected, and your child's best interests are upheld throughout the child custody process. We understand the ins and outs of family law in Austin and we have a proven track record of success in child custody cases. Our experience, dedication, and compassionate approach set us apart as the right choice for parents facing child custody challenges.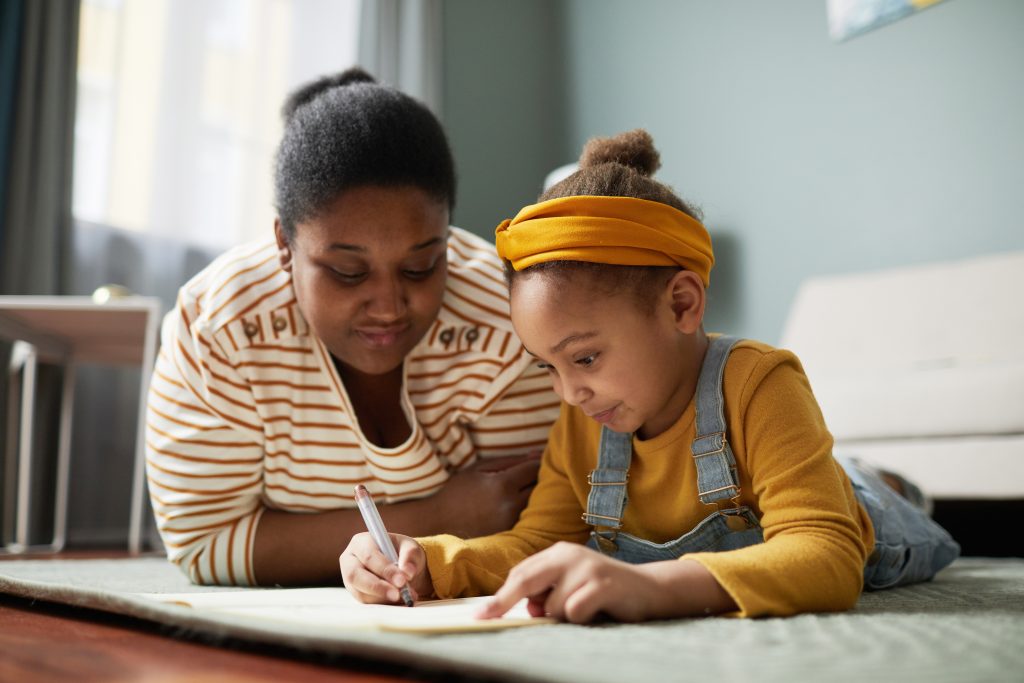 With our guidance, you can navigate the legal system with confidence and work toward securing a positive future for you and your child. Your child's well-being and your rights as a parent are our top priorities. If you need experienced legal guidance, don't hesitate to reach out to us today.
Schedule a consultation with our dedicated team, and let us be your trusted advocates on the path to securing the best future for your child.
Achieving the best outcomes
See what our clients are saying about their case outcomes. 
"Candice, Ashley, and Laurie are highly professional, strategic, thorough, and above all intelligent. They helped me stay organized (which is no small feat), gracefully pivoted in the face of challenges, and provided emotional clarity in times of distress, even when those challenges and distressful situations were due to missteps by me. In my case, Candice routinely exhibited prescience regarding which matters deserved focus and which matters were distractions, which saved time, and money. Ashley expertly delivered to the court clear, concise, and highly effective summaries of complex topics. More than once, Candice and Ashley noticed and brought to light critical details that easily would have been missed and that had a huge impact. I couldn't say enough about how much this team helped me through my ordeal."
"Lianna inspired confidence from my first contact with her. Her calming demeanor and good information convinced me to let her handle my divorce, and I believe that was a good decision to this day. She handled my divorce very professionally and respectfully and with favorable results. I can easily recommend Team Lianna for divorce matters."
"Incredibly experienced - Produces great results Kody was the best decision I made when choosing legal representation. His experience was invaluable in helping me understand the ramifications of each option and choices available during my divorce proceedings. The professional nature of Kody and his team was evident by their responsiveness and execution. Preparation meant everything as we headed into mediation and I felt supported and empowered by his informed and organized approach. He was sensitive and honest about the cost/benefit of each complex element of our assets/liabilities which led to a successful agreement and avoided costly litigation. Divorce is a major life event that has a long lasting impact on everyone involved. His guidance during this difficult time has made the experience positive for me and has laid a strong framework for my future and my children's future as I move forward."
"Divorce sucks. The issues keep coming years later. No other way to phrase it. My experience with the firm was top notch. I retained the firm for a mediation in an effort to have more visitation with my two young boys. My attorney (Lianna Smith) took my concerns and helped build a plan around what wanted. During all the times of frustration, Lianna would constantly talk me off the ledge and remind me to play the long game. Her paralegal (Laurie Theriot) was always available to answer a question or look up something. Laurie is a jewel!"
"Ultimately what needed to get done was done. But throughout the several months I used their service, I had to prompt them to do things. I also caught numerous errors that I feel like they should have caught prior to sending me something to approve. Fortunately I have had experience reviewing legal documents, though I'm definitely not an attorney. When I would send Laurie, the paralegal assigned to me, an email she was very responsive, so that was a good experience. I never had trouble getting ahold of them, I just usually had to prompt the communication and I did not think it was appropriate that I had to point out as many errors in legal documents as I did. If you are not prone to reading everything, proceed with caution."
"Knowledgeable, Realistic, Compassionate, & Gets Results When first meeting with Mr. Silva, he asked me, ideally, what I would like to get out of the divorce process and to prioritize them. He walked me thru how the legal process would work and then laid out a strategy to try to reach objectives we had set and agreed upon. Mr. Silva was very knowledgeable of the law and of the Williamson County court system. Mr. Silva and his team were always very responsive whenever I had a question or concern regarding my case. Mr. Silva valued my time and concerns. When is was all said and done, the strategy that Mr. Silva had laid out, worked, and we were able to achieve our top three priorities in the case. I would definitely retain him again in the future if the need ever arose."
"I needed an understanding divorce lawyer to help me complete complicated and detailed divorce. One that had been winding through the process in Washington DC and needed to start over and be re-executed in Texas. Laurie Theriot and her paralegal Candace Deyerle were amazing to work with and so helpful on the detail work. Thanks to the whole thing in helping set me free. I could not recommend them enough."
"I went through a difficult divorce recently that required experience with LGBTQ issues. Picking Kody for my legal counsel was the best choice I could have made. I knew from the first meeting with Kody that he was completely invested in my case and would give it the attention it would require. He proved to be an exceptional lawyer. He was fair-minded, professional, and realistic at all times, even when my ex-wife's lawyer was trying to make it extremely difficult to stay civil. He knew when to be firm and unwavering with the opposing counsel, which ultimately resulted in an agreement without having to go to court. Kody and his paralegal, Priscilla, are an excellent team. They were friendly and responsive at all times. The billing of my case was handled in a very prudent and efficient manner. I wouldn't hesitate to hire Kody again in the future."
"Outstanding Job Lianna listen to me and was compassion to my situation. She worked with me and guided me as to what I would be expecting during the whole divorce. She outline detail by detail the steps that were going to be taken. She was always there to answer my concerns and questions. During the mediation she fought all the way to make sure that I got my fair share. Her attention to detail was awesome. I couldn't had asked for a better lawyer than her. I had met with other lawyers before her and they didn't acknowledge the pain I was going through. However, when I met with her she listen and was so understanding toward my pain that I immediately knew she will fight for me."
Legal support for complex family law cases
Stand with a team who advocates for your rights